Hello everyone! It's all about coffee today so let's get started!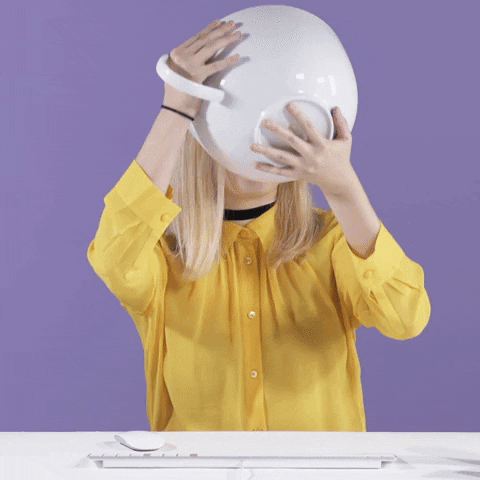 I simply cannot get over how cute the stamps are in the Party Animal Online LIVE stamp set. Those critters are adorable! I stamped the sweet dog in Copic friendly ink and colored him first. Since he's dressed to the nines, I thought I would make him an argyle sweater vest. Next, I stamped and colored a coffee cup from the Icecreamtruck2stamp set and foam taped it to him. I then taped a circle frame together using Die-Stitched Circle Dies and cut a Powder Sugar cardstock adhered to some SOL Adhesive foam . This produced the white stitched circle foam frame. Using the positive from the circle, I blended Sky and Kiwi inks to make the background for my lil pup.
I stamped the banner from the Party Animal Online LIVE stamp set, colored and stamped the letters HAPPY on to the banner. I grabbed the pretty striped paper from the What's up Collection and the Sky solid paper from the Adore Collection. The sky paper measures 4" x 5.25" and the striped paper measures 4" x 2.5". I adhered the striped paper onto the bottom half of the Sky panel. Then I adhered my blended stitched circle towards the top of the panel. I glued my colored pup onto the circle then placed my white stitched frame around him. I stamped "it's coffee time" sentiment from Icecreamtruck2stamp set onto 2 different sentiment sky banners. I place SOL Adhesive foam on the back of the Happy banner and the sentiments. This was adhered onto my card as shown in the picture below. So, the sentiment reads, "It's HAPPY coffee time". That's exactly how I feel after my first cup of joe in the morning!
Finished off this card with some SOL mirror yummies!
Thank you so much for joining me today!
Sandra